Custom iLASIK / Custom PRK
---
Whether you are contact lens intolerant or just being weighed down by your glasses, laser vision correction is an excellent surgical procedure to alleviate your burden. The average spectacle dependent American spends $500-$1,000 annually on glasses, contact lenses, and contact lens associated hygiene products. Investing now in your eyes can show a return of investment in 5-10 years. The procedure is FDA approved starting at the age of 18 and aims at resurfacing and reshaping the outer corneal surface. We truly believe that in the market of bargain surgical laser vision correction, you ultimately get what you pay for. The technological advances in the field have taken great leaps forward in the past few decades since it was introduced to the United States and Clarity Eye Center is pleased to offer you these advances for your personal surgical experience at a reasonable competitive price. You can choose to pay less for an inferior surgical result or invest in your eyes now and get a better surgical outcome by taking advantage of the technology that is readily available.
DID YOU KNOW?
The same type of laser is used for LASIK and PRK. Often the exact same laser is used for the two types of surgery. The major difference between the two surgeries is the way that the stroma, the middle layer of the cornea, is exposed before it is resurfaced by the laser. In PRK, the top layer of the cornea, called the epithelium, is removed to expose the stromal layer underneath. In LASIK, a flap is cut in the stromal layer and the flap is folded back.
ABOUT DR. DANG
Dr. Dang was the Chief of the Warfighter Refractive Eye Surgery Program at Ft. Bliss, TX and has performed over 1000 procedures on soldiers in order to improve their visual readiness and make them a more effective and efficient fighting force. We currently operate out of Eye LASIK Austin near MOPAC & Far West Blvd where we offer the most up to date technological hardware and software to perform the revolutionary procedure of Custom iLASIK Laser Vision Correction. Please come in for a comprehensive eye examination where we will perform a thorough medical screening to see if you would be a good candidate for the procedure. Further testing and evaluation will be performed at Eye LASIK Austin: www.eyelasikaustin.com.
CUSTOM TREATMENT
The unique "Custom" treatment that is offered to those who qualify is based off of a wave front analyzer that captures your distinctive individual visual function. Therefore, we are able to offer a treatment that is customized to your personal visual needs. This ultimately yields the best visual results with less disturbances in your visual function (glares/ halos/ loss of contrast sensitivity) compared to other laser platforms that are available. Moreover, we allow you to have access to the most recent innovative development in wave scan aberrometry (for those who qualify) in the iDESIGN. With the revolutionary increase in the ability to capture more data points it allows your Custom treatment to be even better tailored to your specific visual functional needs.
WHY iDESIGN?
Click here to visit Abbott Medical Optics' website to learn more about iLasik.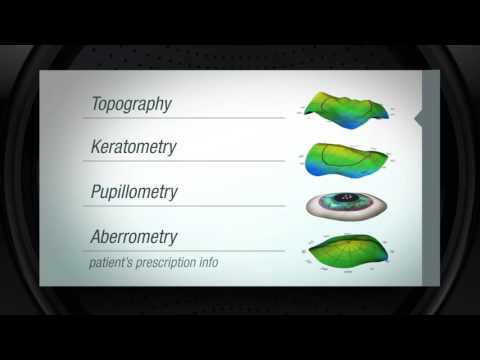 Click here to download a PDF with Fast Facts About LASIK.
FREQUENTLY ASKED QUESTIONS
Click here to download a PDF answering frequently asked questions about Custom iLasik and Custom PRK procedures.